This table and chair is part of the optical illusion exhibit at Science Museum Oklahoma. We all sat in the chair but hubby looked the funniest in it. But then again, he always looks the funniest...
Talon loved the new Segway exhibit. He rode five times! I rode too and it is so easy and so much fun. Those mall cops are definitely having a blast whizzing around on Segways!
A Talon mosaic! I was so busy doing that I didn't get too many photos. Sorry Gram!
Bottom left: Talon was absolutely thrilled when a nice lady at Cracker Barrel taught him how to play checkers. He always depends on the kindness of strangers.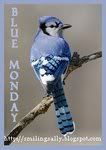 Did you enjoy your visit? Please click daily to vote for Dusty Us Diaries at the free-ranked blog directory Picket Fence!
Pin It